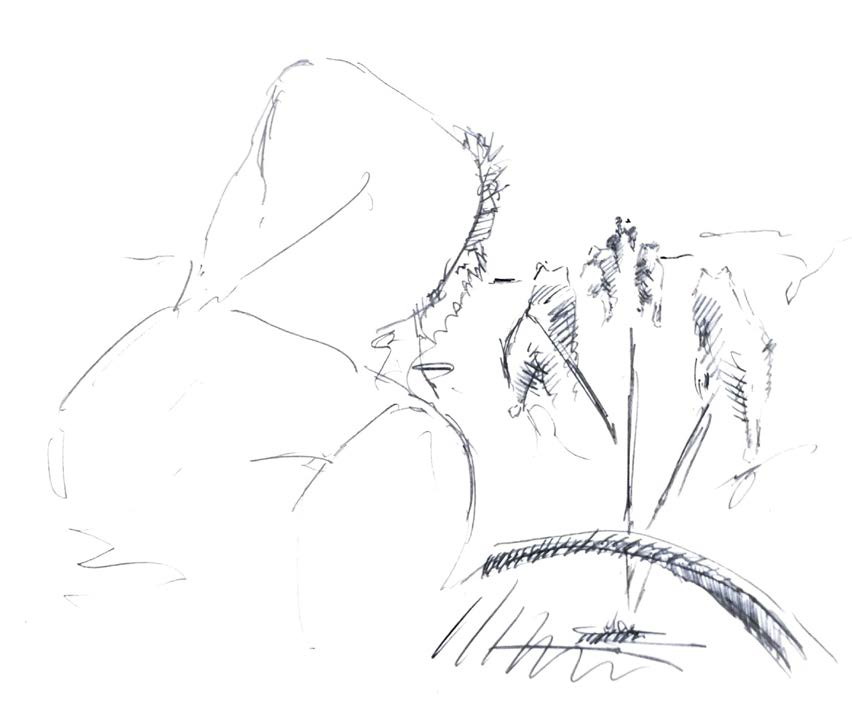 I am very happy to run this exciting Masterclass on "High Performance Teams und Leadership" together with Hendrik Stachnau. It all started with an interview with Hendrik cause I was fascinated by his story. And then we decided to combine our know how about leading high performance teams and design a masterclass. Our first version we ran with participants of the HPI Certification Programm for Design Thinking Coaches.
The Background Story
Hendrik Stachnau leads a 70-strong team. A team of headstrong high-performers. He leads this team through the most difficult challenges that man and animal can overcome together. With willpower, special skills and confidence, Hendrik and his sled dogs compete in the toughest sled dog races in the world, like the Yukon Quest through Canada and Alaska. In the race, Hendrik is alone with his dogs. He steers the team and the sled solely by voice. For kilometers. Stage by stage. By day and by night. 1600 km through the icy wilderness. The environmental conditions can change in a flash during the race. Hendrik and his dogs must be able to trust completely in their abilities and the (mental) strength of the team under these uncertain conditions.
What the Masterclass is all about
In the Masterclass we focussed on the parallels to leading agile high-performance innovation teams (my strong suit). We used Hendrik's story to show how knowledge and experiences from other fields can inspire us to broaden our own horizons (insights for leadership) and think about leadership from different angles. In this mix of inspirational inputs, hands-on exercises and self-reflection, the participants can learn more about leadership behaviors and mindset. We aim to raise awareness about leading teams with trust, courage, and respect. Food for Thought questions will invite further thinking beyond the Masterclass.
About us
Hendrik Stachnau is an extreme athlete in sled dog racing and has mastered the longest and toughest races in the world. His film "Voice of Nature" was shown in German cinemas in Winter 2019/20. The book "Voice of Nature – Ich und Ich" was published in October 2020.
He dealt with emotional leadership and the influence of emotions on decision making already in his diploma thesis and has been working with human teams and his original sled dogs in extreme situations in the Swedish wilderness for over 10 years. In his 20-year career as an extreme athlete, Hendrik Stachnau has suffered many defeats but also made great successes. He experienced many mental self-tests in extreme situations, which he transfers to modern day-to-day work and life.
Flavia Bleuel: I lead, design and coach formats for executives as Program Lead Corporate Innovation at the HPI Academy and also run freelance projects. I focus on how leadership behavior enables value-creating innovation and meaningful transformation, and can foster the potential of agile teams. Over the past 15 years, I have guided organizations in their transformation toward human-centered innovation, agile leadership, and cross-functional collaboration. Before that, I built a user research lab, founded a network for innovation experts, co-developed the curriculum of the School of Design Thinking and coached students from all over the world.