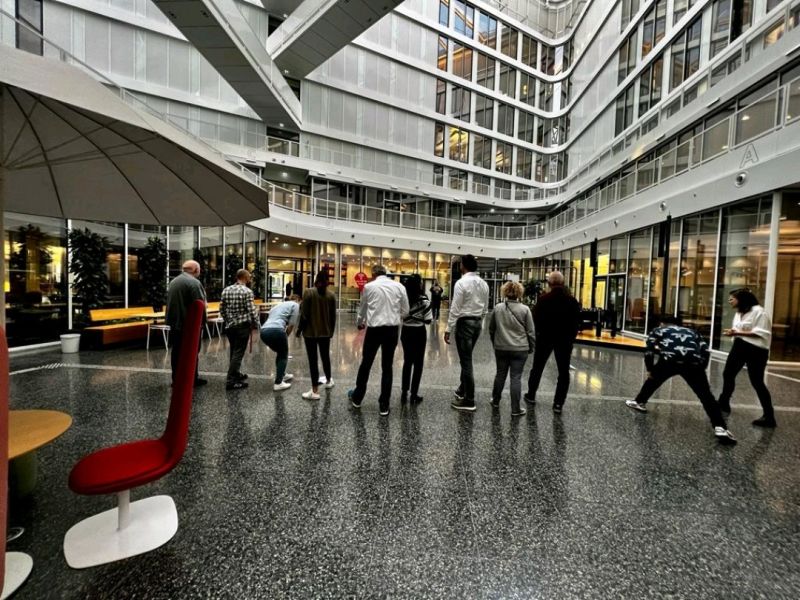 41 years. 41 years was the difference of being part of the company Deutsche Bahn between two participants. With a highly diverse team in age, experience, expertise, cultural background we ran a Design Thinking and Foresight sprint with DB Station and Service. 

For me it was a special moment when Design Thinking as human centered collaboration approach revealed its power to bring people together and align them around a common goal to create better customer experiences and with that also better employee experiences. Everyone in the team brought important knowledge from inside or outside the company, the system, political changes, technological requirements and of course the customers.

The true treasure was the combination of people who know the company inside out and have been part of decades of changes already and those who come in with a new perspective. Not being paralysed by what won't work but using the constraints as creative fuel and think about what if was our mindset and mission. The power lied in the openess of all of them to redesign and reinvent and to join forces. The feedback at the end was the cherry on the cake. "Es war geil und ich hatte viel Spass" said the one who has been in the company for 42 years. Others joined in and emphasised that they felt valued and appreciated and that they enjoyed that hierarchies did not play a role. Commitments were made, bonds and relations build and first prototypes tested.